Unlike many, I have a hit and miss relationship with many NARS product, so it was a big gamble for me to pick up the NARS Cheyenne Eyeshadow Duo ($39) which is priced at an eye-popping $39 for 0.14oz of products. Cheyenne consists of two colors: a burnt orange/gold shade, and a rich shimmery plum purple. NARS eyeshadows are described as crease-resistent, and highly pigmented, two claims that I can say translated perfectly to application and wear.
I've heard that NARS Eyeshadows can be a hit or miss; some are too sheer, and others have really awful texture that don't translate to the lid well. This is the first eyeshadows I've tried from NARS and I am already very impressed to say the least. It was the rich plum color that really sealed the deal for me; that color that is hardly dupable and I have not seen a color similar to this in any other palette. Both shadows are intensely pigmented and easy to work with on the lids. The texture is silky smooth so this would be one of the few duos that are the "hits" in the entire collection.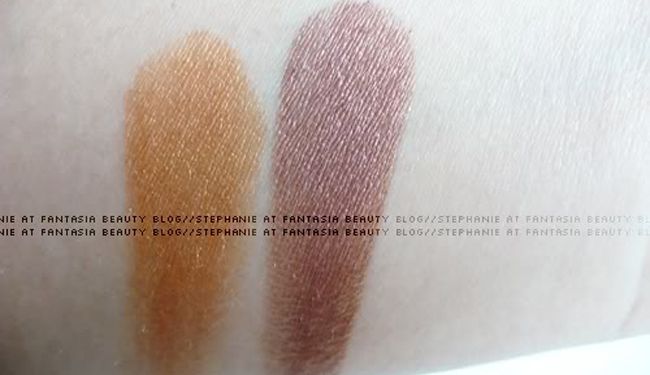 The purple shade is a really unique color – it's more complex than it looks. In some lights, it can appear more of a warm brown shade, and in others, it can look more purple. Either ways, it is my favourite crease color! I haven't had much use out of the gold shade because it is far too cool-toned for my skin, and doesn't look as nice. I believe this is a discontinued shade (I haven't been able to find it on sephora.com) which is a really big disappointment.
The eyeshadows are encased in a rubber-like case that NARS is well-known for, along with a mirror. The packaging is the same size as the blushes.
Although this is a discontinued shade, it was a great start to NARS makeup line; I'm definitely thinking about picking up more of these duos in the future.
Have you tried NARS' eyeshadow duos?
0
0