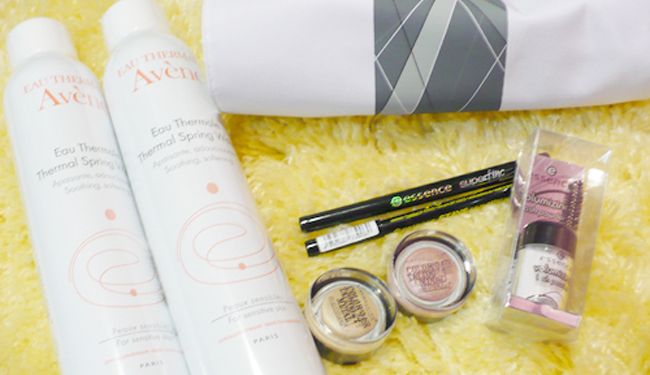 I congratulate Shoppers Drug Mart's marketing team – you have successfully converted me into a Shoppers Drug Mart regular. I have not purchased anything from Sephora in the past 3 months, and have hauled TWICE (the last one was in January) from Shoppers due to their regular points promotion. While $75 doesn't stretch very far at Shoppers Drug Mart, it is definitely a good time to pick up back-ups or products that are not accessible at Sephora or any other retailers.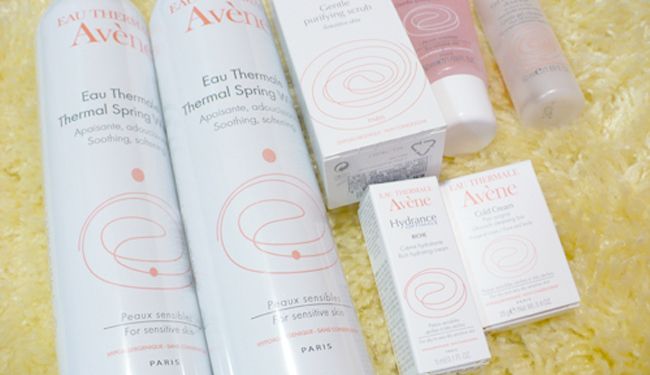 I thought of stocking up on more CoverFX products because selected items were 50% off. However the foundations weren't on sale, and the full-size primers were still quite expensive, even at 50% off. I passed those over, and looked at some of the other skincare brands instead. I saw that Avene had a promotion for a free gift bag with a purchase of $40, and proceeded to pick up 2 bottles of the Thermal Spring Water Spray at $22 each. The gift bag contains 1 full-size scrub and 3 sample-sized products: gel cleanser, soap bar with cold cream, and daily moisturizer.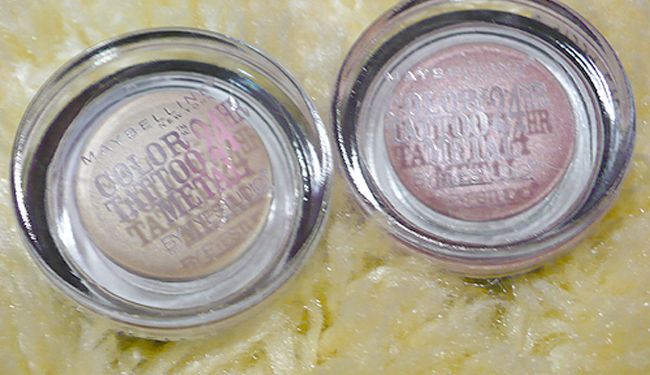 I also bought the Essie Set in Stones nail polish at $9.99 (not pictured), a shade that I have been hunting down ever since I saw my friend use over a black nail polish. It's a gorgeous glitter coat that I cannot wait to try out. To get my total closer to $75, I got the Maybelline Color Tattoo Eyeshadow Metal cream eyeshadows in Barely Branded, and Inked in Pink at $8.99 each. They are on the pricier side, but even at Wal-Mart, they are not that much cheaper. I've heard many great things about these metal eyeshadow shades and given that they are more wearable for daily use, I can't wait to start using them.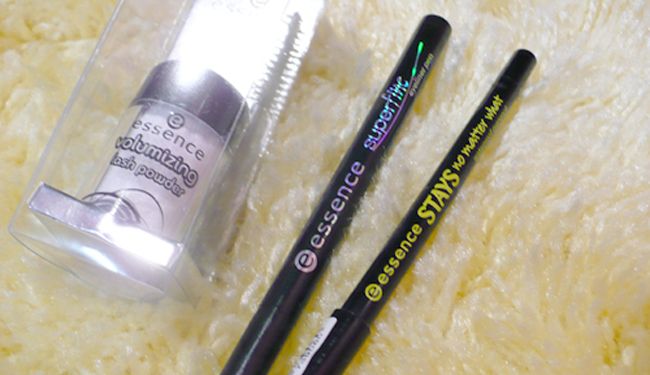 Lastly, I picked up several items from
Essence Cosmetics
to get my total to $75. I bought the
Superfine Eyeliner Pen
(
$3.49
), a product which I have purchased before and ended up loving so much. I also wanted to try their
24h waterproof Stay On No Matter What
eyeliner (
$1.99
). It reminded me of the
Milani Liquif'eye Pencils and Urban Decay 24/7 Pencils
which I love, but are slightly pricey. The last item I bought is the
Volumizing Lash Powder
(
$3.49
). I have not come across a product like this before – it is simply a powder of fine fibres which you apply over your wet mascara to volumize it, giving you a false-lashes effect without the falsies! I'm really curious to try this because everyone seems to love it so much!
I'm currently at the 44,000 points mark – I need 3 more of these events to get close to the 95,000 points for the mega redemption at the end of the year. With 9 months until the end of 2013, I definitely see more Shoppers Drug Mart points haul in the future
Did you pick up anything from Shoppers Drug Mart or any other drugstore retailers recently?
0
0