I feel compeled to write a Longchamp Le Pliage Tote review since I badly misjudged this bag and its versatility. During my trip to Doha and Dubai in early December, we had a layover at Amsterdam for several hours during which, I had time to take a good look at the itinerary of my trip which included several beach and desert trips. I did my best to be as best prepared as possible, but with only less than 48 hours between when I came home after my exams and my flight on the Saturday, I didn't think about packing anything suitable for this kind of outing. I had packed my crossbody Coach bag and a wristlet which nicely fits my wallet and passport/traveling documentation but nothing for the outdoorsy outing. I realized that getting either of my Coach dirty was going to drive me nuts when it comes to cleaning.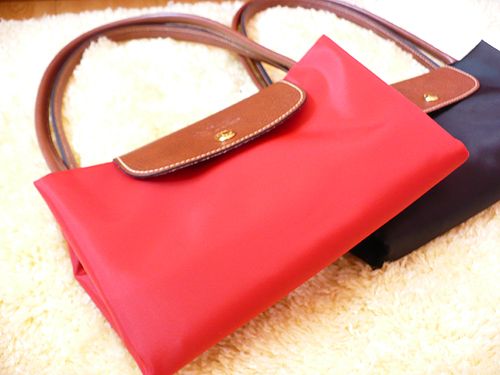 At the Schipol duty-free shops, my friends and I found the Longchamp for
€70
which translated to
CAD$90
at the time. My friend who paid in US dollars, paid $10 more at USD$100 for the bag. I purchased the black one initially because it seems most versatile for any sort of outing. I also carried this bag for a meeting with the Canadian Consulate General in Dubai, without looking underdressed.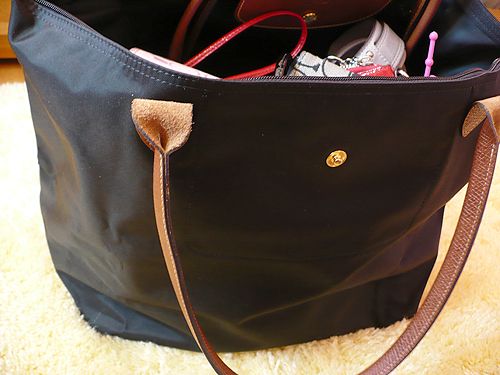 This bag is large – it fitted my folded Louis Vuitton Neverfull Monogram MM and a second Longchamp (folded) into this. I also fitted a camera, a long wallet, my iPod, and tons of receipts and change. I've seen tons of my friends carry this bag for years fitting not only their MacBooks but also textbooks. From afar, the bag looks incredibly fragile because even the strap looks thin and the nylon didn't look sturdy enough to carry a laptop or textbooks, but that it the beauty of this bag. It's really hard to appreciate this bag from afar and without actually trying it for several days. Without anything in it, it weighs nothing, and even with a wallet, car keys, a phone and an iPod touch, it barely feels like anything on my shoulder.
Value for Your Money
I was so impressed at how well it held up during the 10-day trip – I went to the desert twice and visited a couple of beaches and this bag was my companion to each of this place. I also had an opportunity to visit the Canadian Consulate General in Dubai and wore this bag without looking underdressed at all.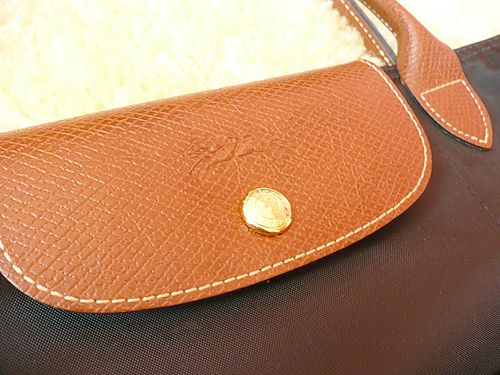 The nylon interior lining and outside make it very easy to clean the sand that got into the bag afterwards. It is really a bag I would recommend for anyone; it works great as a travel bag, shopping bag, beach bag, etc. It's one of the most valuable investment pieces/bag I've made and I know it will certainly be something I'll be using/keeping for a very long time.
Just like any designer pieces out there, there are tons of fakes floating around. I found a really amazing How to Tell if a Longchamp is fake guide which I highly recommend that you peruse prior to purchasing the bag.
Just to show you how big this actual bag is, here's what I managed to fit into ONE bag: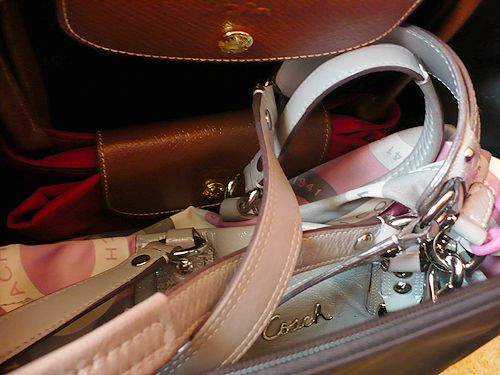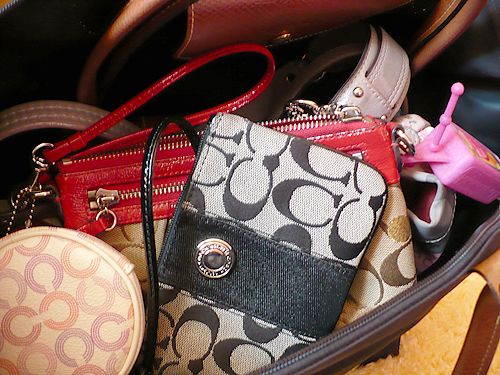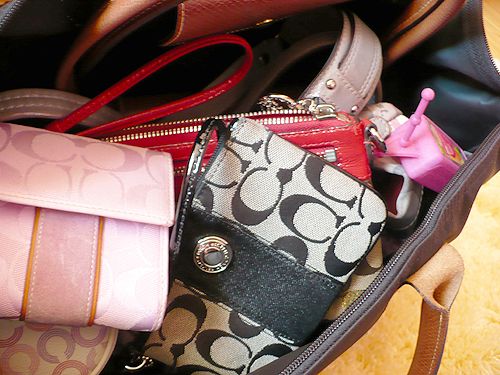 That's my entire Coach collection: 1 satchel, 2 cross-body bags, 2 wristlets, and 2 coin purses as well as a folded Longchamp inside!
I had badly misjudged this bag, and if you did the same, I want to tell you that I've done a complete 180! I'm a true believer of this bag, and its versatility, and durability. I've been so impressed at how much it exceeded my expectations during and after the trip. I foresee myself purchasing limited-edition colors in the future as well!
Where to buy: Nordstorm, Betty Hemingways Leathergood (Bloor, Toronto), Longchamp Boutique ($145)
0
0