My family is never into gifting during Christmas or any holidays/gifting seasons throughout the year. I think it has something to do my parents' tough-love approach. That's not to say we lack caring, and loving parents, it's simply that we've grown independent and accustomed to not view gifts as proof of love. I think I like my parents' approach a lot more; my parents give something when they deem it appropriate (i.e. getting me an iPod touch at the start of my second year, a Blackberry Playbook in the middle of the semester) and by not giving gifts at certain times of the year, my sisters and I earn our "gifts" through academic and personal achievements/milestones. I think that's what's really helped my siblings and I to become national scholars and motivate us to pursue the most prestigious programs in the academic institutions that are considered "best" in our field of interest.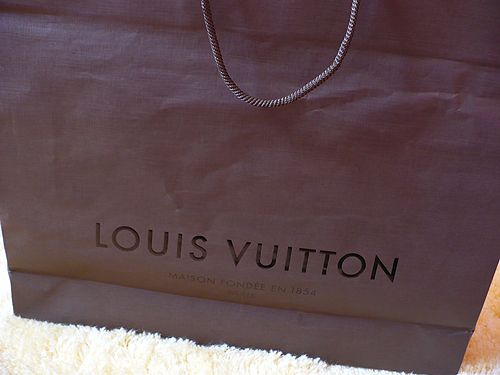 For me, treating myself is buying myself something nice and not depending on a wishlist distributed before Christmas. For 2012, I decided to splurge on my first premier designer handbag, and I chose Louis Vuitton. My family has a penchant for designer items; my parents had a fairly lavish lifestyle at the peak of their careers and was more than able to spend $5,000-$10,000 without blinking an eye. Now that they've semi-retired, they've been able to pass on their knowledge and wisdom to help us make the "right" investments in designer pieces. Louis Vuitton is a brand that is timeless, and dear to my heart. I remember visiting Louis Vuitton, and Chanel boutiques at the Ngee Ann City in Singapore. My parents still have the Keepall 60 which has become impractical for traveling due to its weight.
One of the reasons that I was very attracted to Louis Vuitton to start out my collection is how durable and timeless all their products are. My parents' Keepall must be as old as one of my sisters (15 years), and have taken a good beating when we travel. Nonetheless, it looks reasonably new with some spot cleaning.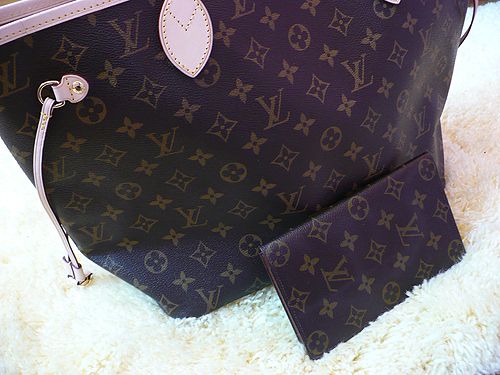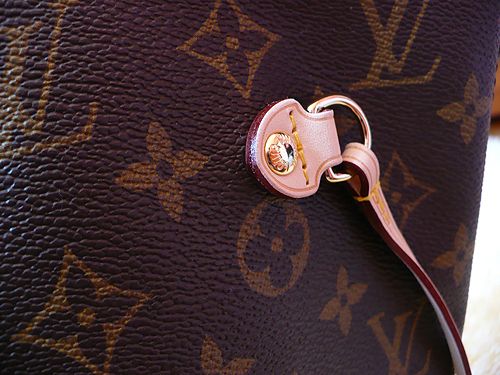 For Christmas, I purchased the Neverfull MM in the Monogram Canvas because I love that it is such a classic bag. It is incredibly versatile with at least three different looks you can create (PS. Did you know the bag is reversible?!) I'm also guilty of always over-carrying stuff in my bag so I thought the Neverfull was the perfect answer. Despite the many internal battles I had on the design, logic and common sense kicked in, so I picked the monogram design since I think it is so much more classic looking! On top of that I've heard the other canvases (Damier Ebene and Azur) have issues with the cowhide leather trimming cracking overtime due to the fact that they are treated, whereas the monogram canvas isn't. The MM is also the perfect size, particularly having compared it to the PM which would have been too small for me to carry anything aside from my wallet. The GM is far too big and would have looked incredibly awkward with my height (I'm quite average when it comes to height).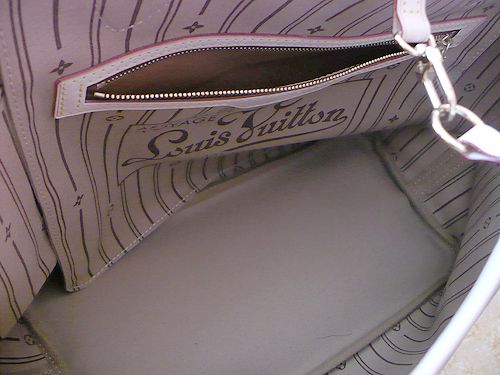 This bag is incredibly spacious – it's so unreal! It's a tote bag and can fit just about anything. My mom's friened uses this as a diaper bag and I can imagine why considering that it's so spacious. Here is a look at the size (and keep in mind this is only the medium-size)! This is a very classic bag, and some said this and the Speedy, is the foundation of any Louis Vuitton collection. The Neverfull is an amazing value for a bag; it can be used for many kinds of outing, and it's such a classic that will never go out of style.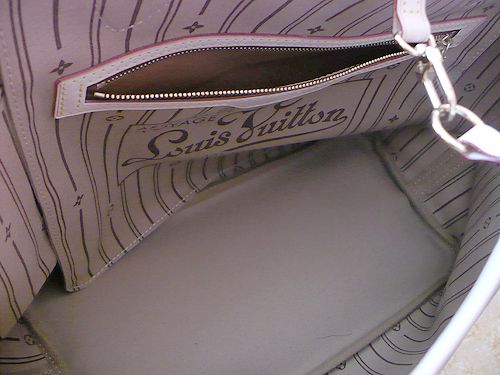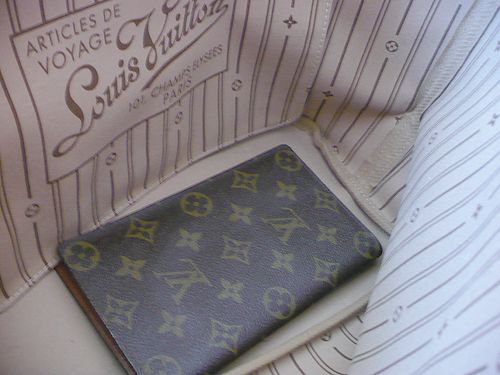 You can also wear it in two different styles, which I really didn't know. All you do is turn the bag inside out. I would not recommend doing this often because it will damage the leather overtime. I was told the 1-year warranty would become void if we were to do this and the leather become damaged. One thing that I'm slightly dissatisfied with is that there is no zipper to protect whatever you're carrying – the open-bag style makes me very cautious about my wallet, and I've resorted putting my loose things into a zipper-ed bag inside my Neverfull. Also be careful of carrying too much in your bag; the straps are on the thinner side which was initially very uncomfortable, but has become better over time.
Also, in case you weren't familiar with the Louis Vuitton size convention, here is a quick explanation: A typical handbag might come in several sizes, and if they do, they would be marked as PM, MM, or GM (In French, Petite/Small, Moyenne/Medium, Grande/Large).
Since I bought my bag in Dubai, I attached one of the keychains I purchased when visiting the famous Burj Khalifa on the strap of the bag.
I also got the bag stamped with my initials. Since my Dad and I have the same initials, he always teases me about the bag's ownership – well that's my Dad to you! So that's a little bit of my Louis Vuitton story and Christmas treat
If you are ever deciding whether or not to purchase a Neverfull, read this article which might just give you that little nudge!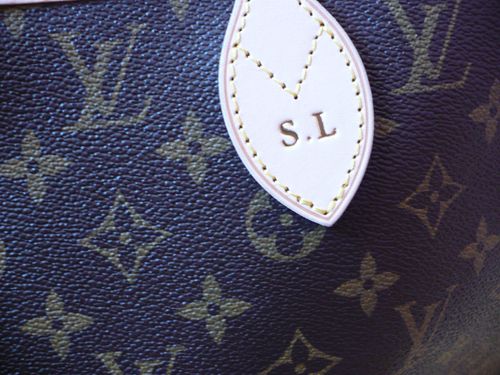 Thank you for reading!
0
0